Aric Almirola, Bubba Wallace Fight During NASCAR Rain Delay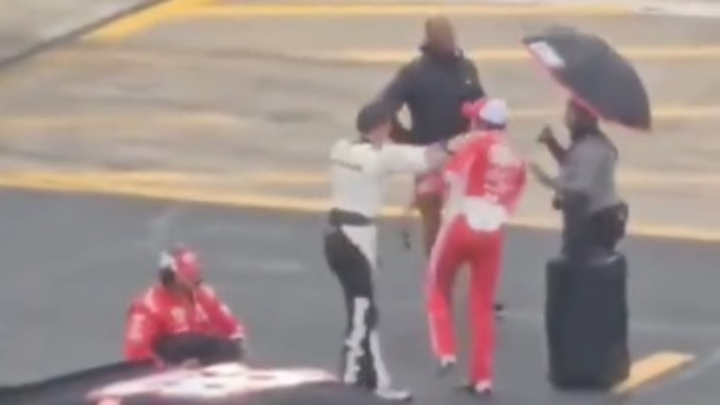 NASCAR is in Charlotte for the Coca-Cola 600 on Monday and rain has marred the race a bit. It also apparently has tempers flaring. During a rain delay, Aric Almirola and Bubba Wallace got into it and a shoving match ensued before the two were split up.
Apparently while racing, Wallace had cut Almirola off in a tight battle for position, which led to Almirola running Wallace up the track, making contact along the way. That retaliation didn't sit well with Wallace who confronted him about it before Almirola shoved him.
Here's video of Almirola bumping Wallace:
And here's video of the fight between the two:
Considering some of the other NASCAR fights we've seen, this is pretty harmless. But we love some angry racin'!