Coach Fights Umpire at Alabama U11 Baseball Game For Some Reason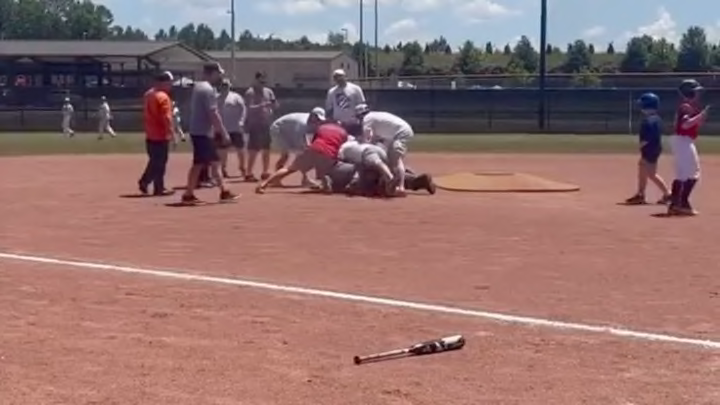 The DC Patriots are an 11-and-under baseball team and one of their coaches takes things very seriously, as evidenced by an incident over the weekend in Tuscaloosa, Alabama.
It's unclear what led to the base coach and umpire getting into a verbal altercation that turned physical because video begins with things pretty hot and contentious. But we know there was a good reason because why else would grown adults engage in some basement-style wrestling in front of God and other assorted parents who would rather chat about the weather than be tasked with operating the Game Changer app?
Police are investigating and we hope they dig into an important aspect of these sports parent fiascos. What is the ride home like? What's it like to walk into church 16 hours after doing this as though nothing has happened? Gotta be weird vibes.