Florida Meteorologist Startled by Sudden Appearance of Giant Bird on Green Screen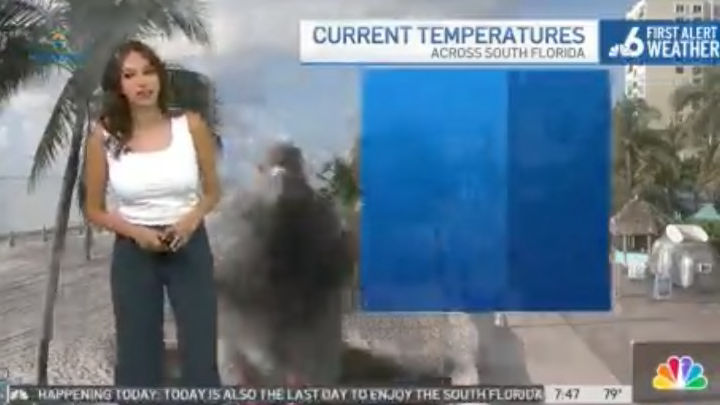 Bird! /
On Monday, NBC6 meteorologist Chelsea Ambriz was doing a fairly normal hit of the day's weather in South Florida when a giant bird suddenly appeared in the studio. Not really in the studio, as you can probably tell from the picture above, but Ambriz was startled when she was joined on-screen by a pigeon that flew into the NBC camera set up to show video of South Florida beaches.
It is hard to blame her for jumping.
Something out of a horror movie, truly. Wonder what the "birds aren't real" crowd has to say about this!
Honestly a tip of the cap to Ambriz for keeping her composure. I would've full-on ducked.