Indiana's Tyler Cerny Ejected, Suspended For Bringing Home Run Chain Onto the Field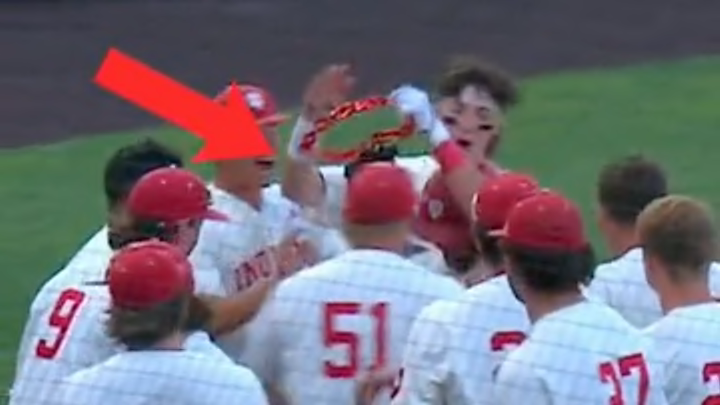 Tyler Cerny ejection /
This weekend Indiana University's baseball team competed in the regional round of the College World Series. The team's victory on Saturday gave them a spot in the regional championship on Sunday night, but they'll have to take the field without their starting second baseman.
Freshman Tyler Cerny has started nearly every game of the season at second base but will miss tonight because he is serving a suspension after getting ejected on Saturday. Why did he get ejected? He brought out a crimson home run chain after his teammate hit a go-ahead home run in the seventh inning against Kentucky.
It's even more innocuous than it sounds.
Extremely lame stuff. No better example of how clunky NCAA rules can be. Cerny shouldn't have brought the chain onto the field because he should've known celebration props weren't allowed outside the dugout but the kid and his team already got punished by the ejection. Is the suspension really necessary?
Someone at the offices thought so, and Indiana will try to bring home the regional title without a starter.