Livvy Dunne Rizzed Up Baby Gronk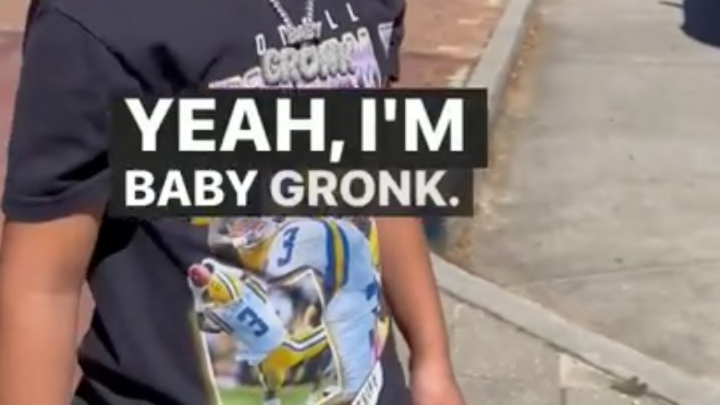 How do you know if you're too online? Well, look at the headline on this article and if you knew what that collection of words meant in that exact order more than 24 hours ago, walk away from your device. If you've just deciphered that sentence in the last few hours like me, you're an OK amount online. And if you don't want to know, well, that's actually the perfect amount of online, so congratulations.
Anyway, did you hear Livvy Dunne rizzed up Baby Gronk? It's true. Here's what happen, according to this unblinking person on TikTok.
"Livvy just convinced Baby Gronk to commit to LSU. Baby Gronk is the number one college football prospect in the country. He averages 300 yards and five touchdowns a game. On his visit to LSU Livvy rizzed him up. Livvy even hugged Baby Gronk. He might be the new Rizz King. Do you think Baby Gronk will lead LSU to a national championship?"
How much of this is real? I have no freaking clue. Baby Gronk is a preteen football-playing social media influncer with a stage dad who has grand plans for his child. Livvy is Oliva Dunne, the LSU gymnast who made a fortune thanks to NIL and ended up in the Sports Illustrated Swimsuit Issue. And apparently they're now dating as we learned in a follow-up video where Baby Diggs challenged Baby Gronk to 1V1.
The person doing these videos is either AI or absolutely hilarious. This is how the machines win.