Ron DeSantis Snaps at Reporter During New Hampshire Campaign Event: 'Are You Blind?'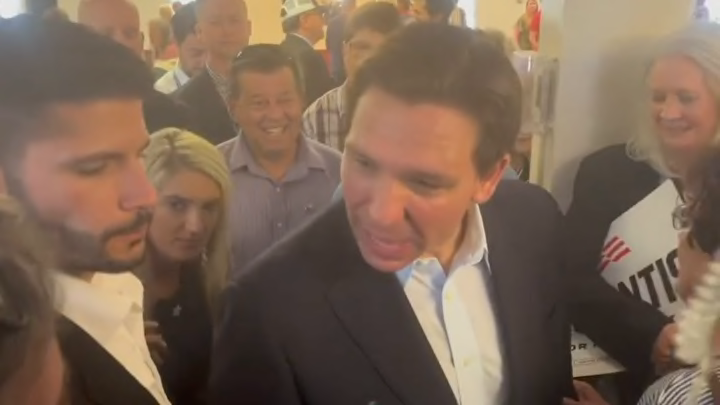 Ron DeSantis /
There was little laughter during Thursday's Ron DeSantis presidential campaign event in New Hampshire. The Florida governor was in seeing taking pictures with potential voters, but did not take audience questions, which the reporters in attendance found odd. DeSantis definitely did not appreciate the one reporter who asked him about that while he was meeting and greeting and lashed out.
Here's DeSantis demanding to know if one reporter was blind because the people shaking his hand can ask him whatever they want, which is obviously the same as an official Q&A.
It is probably not the same, but yelling at the media has proven to be an effective political strategy recently which means DeSantis is killing it.